In the year 2021, the global roller shutter market was valued at US$ 57.5 Billion. And it is predicted that it will reach US$ 88.3 Billion by the end of 2031. And yet this invention that keeps so many people safe and happy is still surrounded by some myths.
Did it ever happen to you that you were planning to get roller shutters for your property, but some misconceptions pulled you back? Buckle up because the experts at EzyFit roller shutters, manufacturer of the best roller shutters in Perth, are here to bust every myth.
MYTH: Roller Shutters are plain & boring
FACT: When people think of roller shutters, most of them think of huge, bulky, and dull shutters that bring down the aesthetics of any property. But we have come a long way baby. With new innovations and improvements in design, roller shutters can look great, in fact they can now elevate the aesthetics of your home, office or shop front.
Here's a way to prove this. Take out some time to check out the options of colours and customising choices of DIY roller shutters on EzyFit roller shutters. The same team that manufactures the best roller shutters in Melbourne now gives you a choice to make your property look more aesthetically pleasing. Custom built from high-quality modern materials, window roller shutters are an extremely effective method of increasing security and comfort in your home. Window shutters are now available in a huge variety of colours, sizes and shapes. These modern sleek designs can be tailored to suit your taste and compliment the look of your property.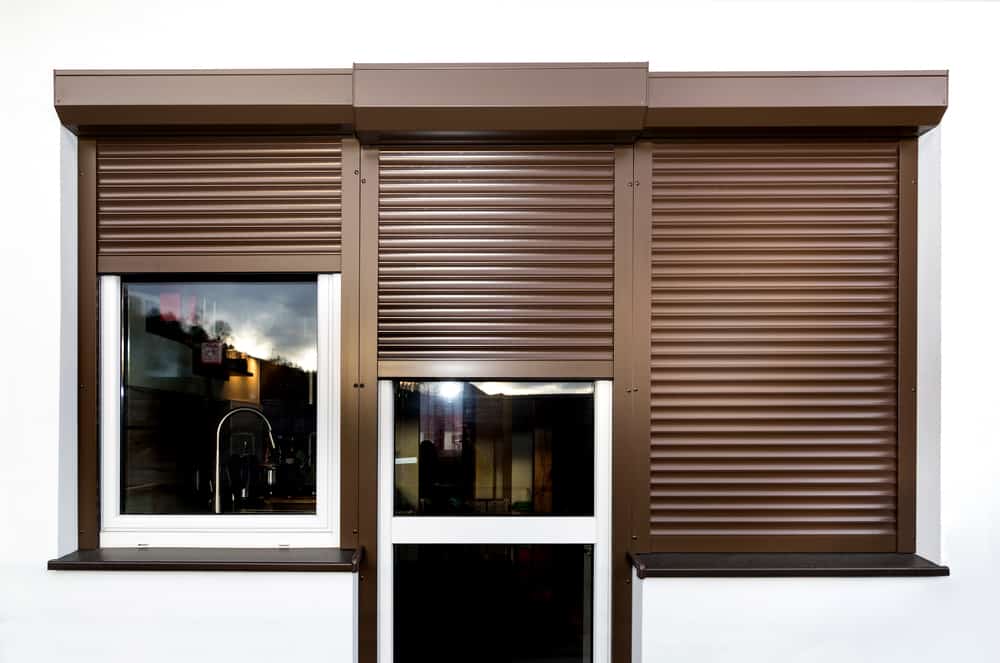 MYTH: Roller Shutters are difficult to operate
FACT: Roller shutters can be easily operated with the help of a switch, wireless remote, or even your phone.
In the current market, a customer gets a wide range of choices of roller shutters. From countless colours, designs, and even the way they are operated. Window shutters can be manual or motorised. Manual roller shutters, as is evident from the name, can be open or shut individually with a device called winder. In the case of motorised roller shutters you just press one button to do the same. Both the window roller shutters work wonderfully and are not hard to operate at all. These window shutters made by the manufacturers of some of the most reliable roller shutters in Adelaide are sure to make your life easier.
MYTH: Roller Shutters need a lot of maintenance and repairs
FACT: According to this myth, roller shutters need lots and lots of maintenance to keep them working.
Window roller shutters are made of heavy aluminium that lasts for a very long time. When these rust-free, long-lasting shutters are installed and repaired by experts (DIY or otherwise) and regularly maintained by a skilled team, they can go a long way with minor repairs. These minor repairs add more life to these roller shutters and help you deal with all the small stuff that can become massive trouble if not fixed in time. Apart from this, all you need to do is either wash the window rollers shutters with a plain cloth or mix detergent in water to keep them clean.
MYTH: Roller Shutters are not for Homes
FACT: Roller shutters were made to protect offices and homes from damage all over at any end.
Everyone has valuable items inside their homes, and as per data, 70.8% of break-ins in Australia have resulted in the theft of such belongings. Roller shutters safeguard the house and all other property from burglary, trespassing and vandalism.
For instance, if intruders try to break into your house but your property has shutters from the company selling from some of the best roller shutters in Perth, they would have to choose between trying and smashing the strong aluminium roller shutter (making a lot of noise) or abort the burglary! If they still try, the window shutters cannot be easily removed or broken easily. These roller shutters even protect you and your loved ones from bushfires and cyclones.
MYTH: Roller shutters are expensive
FACT: While roller shutters are not as cheap as blinds from a store but still, it is a myth that they are super expensive
Window shutters are a lot more affordable than other window protection systems. It is an investment for the home or business owner as it pays off well by increasing the value of the property and decreasing the energy bills. EzyFit roller shutters provide you with customised and pocket-friendly DIY roller shutters which can further bring down the cost.
Let our expert support staff at EzyFit Roller Shutters, help you take a step into the world of roller shutters at your home or office. Get in touch with us!
Drop us an email at [email protected] or call us on 1800 399 348