Packing is what we use when we need to bring the shutter out away from the wall or surface to avoid obstructions. If you have a door handle in the way of the shutter opening & closing, we can "pack it out" to avoid the handle.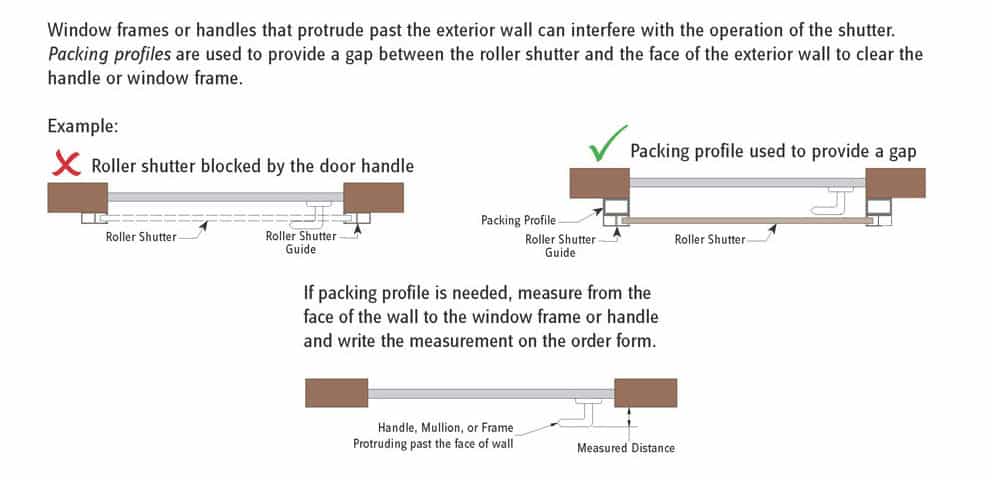 The material we use to pack out is a piece of extruded aluminium. It is available in the same colours as the shutters, won't rust, doesn't need to be painted and has a durable powdercoat finish in our full Colorbond range.
Packing is available in many sizes from 11mm to 100mm and we can "stack" packing to go even further beyond that.
If you need packing profile to complete your job please do let us know!